Welcome to Solar CrowdSource. We are a community-based platform and service company that enables government, schools, utilities, faith-based organizations, and other nonprofits to run campaigns for solarize, community solar, and crowdfunding campaigns. For little to no upfront cost to the community, our campaigns include a full service campaign page, customized email workflows, data management, and campaign analytics to help make your campaign a success.
Our value proposition is to reduce customer acquisition costs and other soft costs through successful and proven programs designed to leverage the power of the crowd. This saves solar installation companies money and the savings are passed on to the community. Our team consists of solar, marketing and legal professionals that know the solar and regulatory environment in Georgia and we look forward to helping your community reach its sustainability goals safely and effectively.
Thank you for visiting our site and please feel free to contact us if you have any questions.
Sunny regards,
Don Moreland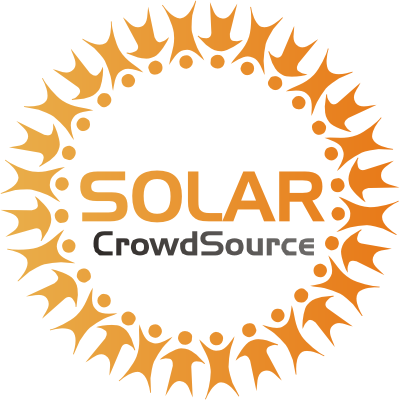 New Web-based Platform Brings Solar Campaign Opportunities Together Under One Umbrella
Atlanta – August 18, 2015 – Through its easy-to-use online platform, Solar CrowdSource gives users access to more affordable alternative energy with three unique solar energy programs. Specializing in providing solar crowdsourcing opportunities for local governments, utilities, communities and individuals alike, the first comprehensive solar platform of its kind in the U.S. brings together Community Solar, Solarize and Crowdfunding programs in one place for Georgians to go in on the cost of solar together. The results are lower electric bills, greener communities and smart investments.
Demand for solar energy is at an all-time high, but not everyone is able to reap the benefits, whether because of the cost of installation, inability to take advantage of tax incentives or an ineligible property for solar panels. What's more, investors or developers who would like to make this socially responsible, green investment need expert support to navigate the complex process.
SolarCrowdSource.com allows its users to create a campaign page targeting its community and for interested members of the community to sign up. Users setting up a campaign receive access to a full range of management tools and face-to-face collaboration with Solar CrowdSource's expert team.
"SolarCrowdSource.com is paving the way for Georgia to become more sustainable through programs that support solar crowdsourcing so that every home and business in Georgia can benefit from cleaner, cheaper energy," says Don Moreland, founder of Solar CrowdSource and board member of Georgia Solar Energy Association and Georgia Solar Energy Industries Association.
An overview of the solar programs:
Solarize Georgia — a local government sets up a bulk-purchasing campaign and the community goes in on it together, reducing costs of installing solar panels.
Community Solar — a utility sets up the solar campaign and its customers purchase panels from a large, central solar facility and receive energy credits on utility bills.
Solar Marketplace — nonprofits list their properties to host solar panels and purchase the electricity produced; the crowd invests through an intrastate crowdfunding platform.
About Solar CrowdSource
Solar CrowdSource's mission is to harness the power of the crowd to reduce the cost of solar and make clean, sustainable energy available to every community in Georgia. We offer three unique programs—Solarize Georgia, Community Solar and Solar Marketplace—that are easily accessible via an intuitive web-based campaign tool, and help remove previous barriers to obtaining and investing in solar energy.
Media Contact:
Don Moreland
678.695.8750