This figure is staggering: The world could save $22 trillion—TRILLION, folks!—and cut carbon emissions to a level equivalent of India's ENTIRE ANNUAL output of greenhouse gases (I'm no scientist, but in a country of 1.2 billion people, that would equate to a lot) if national governments adopted efforts to turn their cities into low carbon smart cities, says a study by independent initiative The Global Commission on Climate and Economy. This report, says PV Magazine, was backed by leading research institutes from the U.K. and six other countries (including Sweden, South Korea and Norway), and concluded that savings on transport, buildings, waste disposal and heating could reach $22 trillion globally by 2050 if strategies outlined in the report are adopted.
While it's unlikely that the whole world gets on board with this idea (here's to hoping!), there are some green cities that are ahead of our time and have either had eco-friendly infrastructure and sustainable and innovative solutions implemented for some time now, or are making these positive changes with the environment in mind moving forward. In this blog, we take a look at five of the greenest cities in the world that show us that it IS possible!
According to the Siemens Green City Index, an ongoing project researched by the Economist Intelligence Unit, the world's greenest cities score high marks in CO2 emissions, transportation options, water and waste management, and overall environmental governance. BBC.com Travel provides some insight into these eco-friendly cities: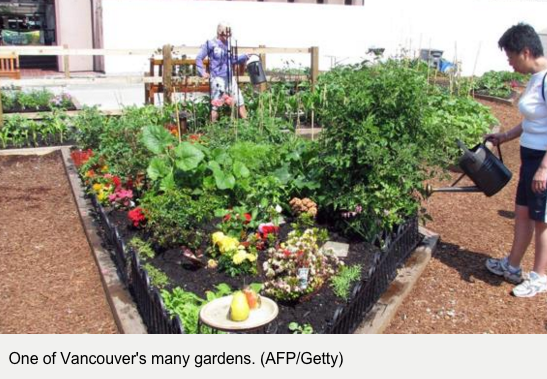 First up: Vancouver, British Columbia
Oh hey, guess what? Vancouver is known as the birthplace of Greenpeace, so it makes sense that it tops this list! Compared to other cities of its size, Vancouver scored incredibly well in C02 emissions and air quality, due in part to the city's emphasis on promoting green energy and its use of hydropower. Vancouver has vowed to reduce emissions by 33 percent by 2020.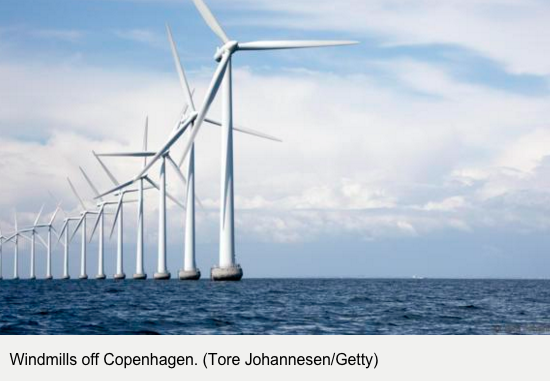 Copenhagen, Denmark
Though fellow Scandinavian cities Oslo and Stockholm trail close behind, Copenhagen consistently ranks as Europe's greenest city. Almost all of the residents live very close to public transportation and more than 50 percent regularly use a bicycle to commute. As a result, Copenhagen has extremely low C02 emissions for a city its size.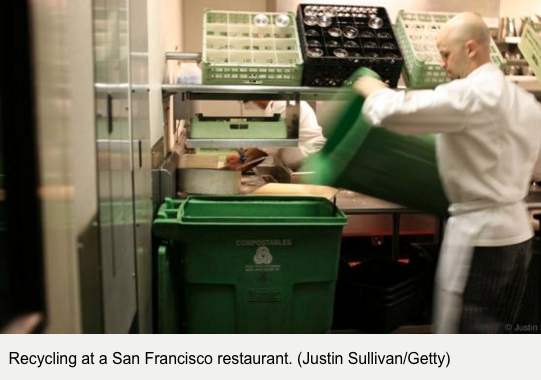 San Francisco, California
San Francisco ranks as North America's greenest city in the index. The city has a long history of environmental consciousness stretching back to the founding of the Sierra Club environmental group in the 19th Century. San Francisco has a 77-percent recycling rate, one of the highest in the world, made possible through city mandates requiring the separation of recyclable and compostable materials from regular garbage.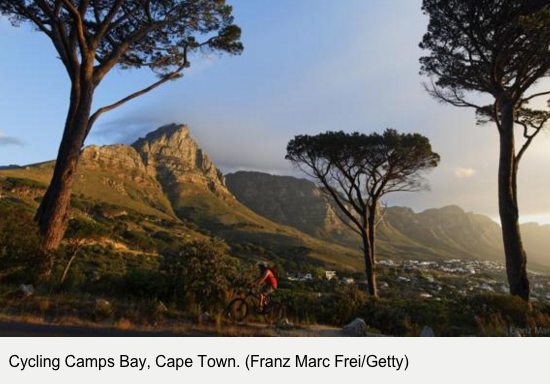 Cape Town, South Africa
South Africa's second-largest city is making some of the biggest environmental strides in Africa, in part by pushing for more energy conservation and a greater use of renewable resources. In 2008, Cape Town started using energy from the country's first commercial wind farm and now aims to get 10 percent of its energy from renewable resources by 2020.
Above photos courtesy of BBC.com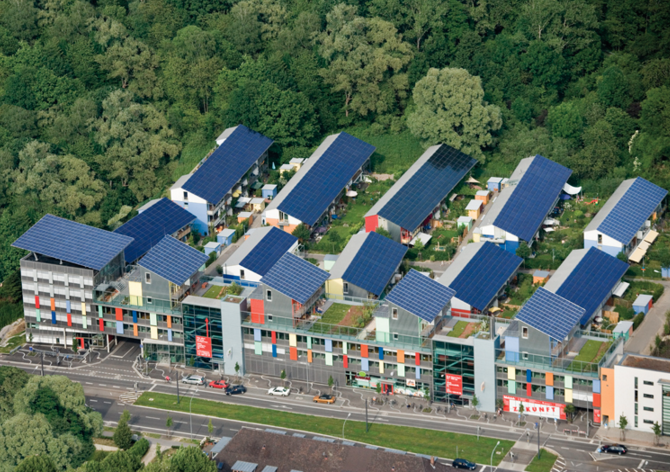 Photo courtesy of www.rolfdisch.de
Frieburg, Germany
The city of Freiburg, Germany, which is on the edge of Black Forest close to Switzerland and France, has been on lists for green cities since 2008. Germany is a world leader in renewable energy, especially solar. Freiburg takes great measures to reduce energy consumption, particularly with residential homes. Apparently, home builders plan to use almost no energy and less than 40 gallons of oil to heat homes.
What does your city do to be green? Check out our Community Solar campaign tool to see if it might be a good fit for you or your community, and spread the word!